Announcements
Biden Administration Launches Bipartisan Infrastructure Law Initiative to Connect More Clean Energy to the Grid
The Biden Administration, through the U.S. Department of Energy (DOE), launched the Interconnection Innovation e-Xchange (i2X) to reach the President's goal of 100% clean electricity by 2035.
Infrastructure Talent Pipeline Challenge Kicked Off June 17 to Train Workers to Meet the Demands of the Bipartisan Infrastructure Law
The Biden-Harris Administration has kicked off a summer-long Talent Pipeline Challenge to fill high-quality jobs to rebuild infrastructure and supply chains across the United States. This is a nationwide call to action for employers, education and training providers, states, local, Tribal, and territorial governments, and philanthropic organizations to make tangible commitments that support equitable workforce development in three critical infrastructure sectors: Broadband, Construction, and "Electrification" (EV Charging Infrastructure and Battery Manufacturing).
How to Join the Challenge
Pledge survey: To join the Challenge, interested stakeholders can complete this survey.
Email: If you have questions or would like to connect with the White House Talent Pipeline Challenge team, you can send an email to MBX.WHO.DPC.TPC@who.eop.gov.
Utilizing Registered Apprenticeship to Build Our Infrastructure
Registered Apprenticeship and pathways that lead people into apprenticeship will help ensure the next cohort of skilled workers are being trained as projects are being delivered. Additionally, Registered Apprenticeship provides an opportunity to make good jobs more accessible to populations that have been underrepresented in the infrastructure workforce including women, people of color, people with disabilities, and others.
Infrastructure Investment and Jobs Act (IIJA)
President Biden signed the Infrastructure Investment and Jobs Act (IIJA) (Public Law 117-58, also known as the "Bipartisan Infrastructure Law") into law on November 15, 2021. The Bipartisan Infrastructure Law is the largest long-term investment in our infrastructure and economy in our nation's history. It provides $550 billion over the next five years in new federal investment in infrastructure, including in roads, bridges, mass transit, water infrastructure, resilience, and broadband. Learn more by reading the White House Factsheet and viewing additional resources.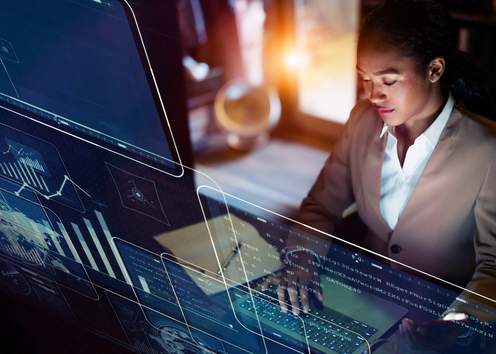 High-Demand Apprenticeship Sectors Supporting Infrastructure