Announcements
Building a Better America: One Year of Impact under the Biden Administration
President Biden forged consensus and compromise between Democrats, Republicans, and Independents to demonstrate our democracy can deliver big wins for the American people. After decades of talk on rebuilding America's crumbling infrastructure, President Biden delivered the Bipartisan Infrastructure Law – a historic investment in America that will change people's lives for the better and get America moving again.
White House: Help build a better America:  Access resources and job postings to support the Bipartisan Infrastructure Law​​​​​​​
Utilizing Registered Apprenticeship to Build Our Infrastructure
Registered Apprenticeship and pathways that lead people into apprenticeship will help ensure the next cohort of skilled workers are being trained as projects are being delivered. Additionally, Registered Apprenticeship provides an opportunity to make good jobs more accessible to populations that have been underrepresented in the infrastructure workforce including women, people of color, people with disabilities, and others.
Infrastructure Investment and Jobs Act (IIJA)
President Biden signed the Infrastructure Investment and Jobs Act (IIJA) (Public Law 117-58, also known as the "Bipartisan Infrastructure Law") into law on November 15, 2021. The Bipartisan Infrastructure Law is the largest long-term investment in our infrastructure and economy in our nation's history. It provides $550 billion over the next five years in new federal investment in infrastructure, including in roads, bridges, mass transit, water infrastructure, resilience, and broadband. Learn more by reading the White House Factsheet and viewing additional resources.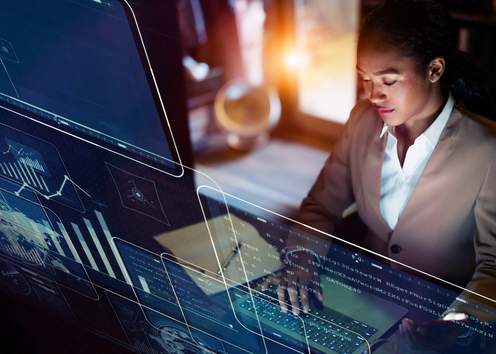 High-Demand Apprenticeship Sectors Supporting Infrastructure