Information for Applicants and Apprentices
The Equal Employment Opportunity (EEO) regulations for Registered Apprenticeship Programs protect apprentices and applicants for apprenticeship from various forms of discrimination based on specific characteristics.  This protection applies to all aspects of apprenticeship. As an apprentice, you have the right to a workplace that is free from harassment, intimidation, discrimination, and retaliation.
The Office of Apprenticeship at the U.S. Department of Labor has provided numerous tools and resources to help Registered Apprenticeship Program sponsors implement these protections in their programs.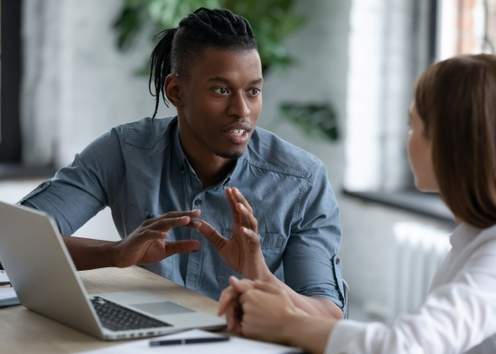 If you have a disability, you are guaranteed equal opportunity in apprenticeship. You will have an opportunity to self-disclose a disability and request accommodations:
At the time of application,

After you have accepted a position but before you have started the program

At least one time after you have started the program.
However, you may request to disclose at any time. While self-identification is voluntary, your disability status will be kept completely private and will not be used against you in any way. Click here to access the Disability Disclosure Form (ETA 671).
Do you need assistance?
If you feel you have experienced harassment, intimidation, discrimination, or retaliation in your Registered Apprenticeship Program or as an applicant for an apprenticeship, please visit the Complaints Information page for more details about EEO complaints. For other questions, please contact the Office of Apprenticeship at Apprenticeship@dol.gov.