States and school districts are facing significant challenges in attracting and retaining teachers and school staff such as bus drivers, paraprofessionals, nurses, and mental health professionals. Registered Apprenticeship is an industry-driven training model that can provide a critical talent pipeline for the education system.
"The Teacher Registered Apprenticeship Program provides an inclusive career pathway, which honors individuals from diverse backgrounds, and understands the value diverse apprentices bring to addressing the needs of America's multicultural K-12 student body.  The Teacher Registered Apprenticeship Program changes lives and builds capacity so America can meet the needs of K-12 students!"

- Mary J Ford, Ed.D., Director of Inclusive Career Pathways, National Collaborative for Digital Equity.
See Teacher Registered Apprenticeship Programs in Action
Brazosport ISD Apprenticeship Onboarding 2022
Check out this video of Brazosport Independent School District's Teacher Registered Apprenticeship program providing an affordable, high-quality pathway into the teaching profession. 
New Registered Apprenticeship Program Trains Future Teachers In Iowa
Take a look at how the Teacher/Paraeducator Registered Apprenticeship program is working to bring more teachers into the classroom and strengthen Iowa's education workforce.
High-Demand Apprenticeship Occupations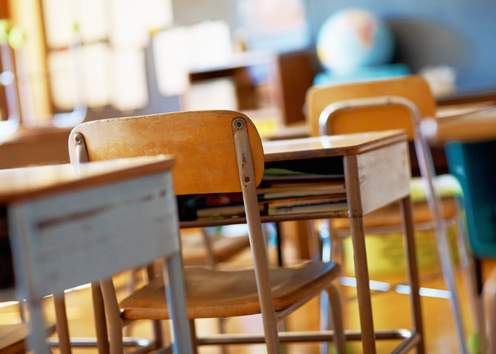 To explore more apprenticeship occupations in the Education industry, view our Occupation Finder. 
Competency-Based Occupational Frameworks
In collaboration with the Urban Institute, we offer national frameworks for occupations in this industry that are consensus based, meaning they are drafted in cooperation with employers, educators, and other workforce and training experts. Employers and businesses can use these frameworks to fast-track the development of their registered apprenticeships. The frameworks are competency based rather than time based, meaning that abilities are emphasized over memorized knowledge or skills. The result is high-quality, competency-based occupational frameworks (CBOFs) that are freely available for all to use. CBOFs are available for the following occupations: