The agriculture industry faces complex workforce challenges, which include adapting to environmental changes.  Registered Apprenticeship is a proven solution for recruiting, training, and retaining world-class agriculture talent in good, quality jobs.
"The average age of farmers is 58.5 years old, and many do not have an identified successor. Meanwhile, aspiring dairy farmers face significant barriers to farm ownership. If farm loss continues at the current rate, the dairy industry and the rural communities that depend on it could be decimated in a generation.  Dairy Grazing Apprenticeship—the first registered Apprenticeship for farming in the nation—was specifically created to address this challenge.

New farmers face many barriers including a lack of knowledge in low-cost, sustainable methods, connections in agricultural infrastructure, and experience in business management. We address all these hurdles in our apprenticeship program by providing comprehensive training, support, and networking. The future depends on hardworking individuals who understand the importance of maintaining precious farmland, proper care for our beloved animals, and ultimately the very best dairy products we all love."

-  Joseph Tomandl, lll, Executive Director, Dairy Grazing Apprenticeship
High-Demand Apprenticeship Occupations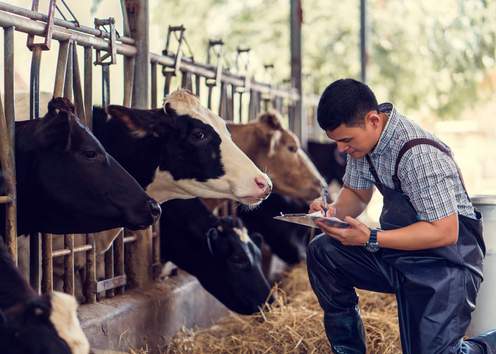 Farmers, Ranchers, and Other Agricultural Managers
Animal Caretakers
Soil and Plant Scientists
Pesticide Handlers, Sprayers, and Applicators, Vegetation
Farm Equipment Mechanics and Service Technicians
To explore more apprenticeship occupations in the Agriculture industry, view our Occupation Finder.
Agriculture Industry Resources: