High School and Middle School Educators
What are youth apprenticeship programs?
Apprenticeship programs for youth between the ages of 16-24 combine academic and technical classroom instruction with work experience through an apprenticeship program. It provides the foundation for youth to choose among multiple pathways – to enroll in college, begin full-time employment, or a combination.
GET STARTED WITH HIGH SCHOOL APPRENTICESHIP
Apprenticeship programs for high school students allow youth to explore a career and develop occupational skills while in high school.
View these links to learn how to get started.
HELP MIDDLE SCHOOL STUDENTS DISCOVER APPRENTICESHIP
It's not too early for middle school students to start thinking about their future careers and learn how apprenticeship can serve as a foundation for jumpstarting their careers. The U.S. Department of Labor has collaborated with Scholastic to develop materials to introduce middle school students, parents, and teachers to future careers and apprenticeships.
Apprenticeship Lessons and Activities
New for the 2019-2020 school year, the U.S. Department of Labor and Scholastic created resources for families, educators, and students in grades 6-8 to explore apprenticeship as a proven pathway to the jobs of the future. Visit Scholastic's apprenticeship webpage to download all apprenticeship-related program materials:
NEW!

Student magazine featuring profiles of youth apprentices

NEW!

Student mini-poster with five key skills to build

NEW!

Teacher guide with research and interview activities
Family take-home sheet with career conversation starters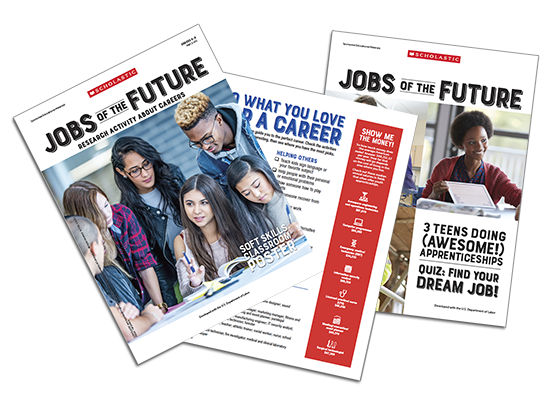 Explore Additional Information
Resources for Educators
Examples of State Planning Guides
CONNECT WITH AN APPRENTICESHIP CONSULTANT
Are you seeking more information or need help getting started? Visit our Contact Us page and we'll help connect you to an apprenticeship consultant to address your needs.