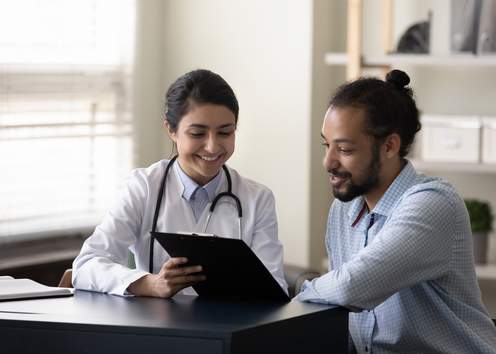 ETA launched the American Apprenticeship Initiative (AAI) in October 2015 and provided five-year grants to 46 grantees across the country to expand registered apprenticeship into new sectors, such as healthcare and information technology (IT), and to populations historically underrepresented in apprenticeships, such as women, racial and ethnic minorities, and veterans. Some AAI grantees received no-cost extensions of their periods of performance through September 2021.
In April 2016, ETA, in collaboration with DOL's Chief Evaluation Office (CEO), commissioned an evaluation of the AAI grant program to build evidence about the effectiveness of registered apprenticeship for apprentices and employers. The evaluation included four sub-studies (an implementation study to document AAI grantee activities; an outcomes study to document in-program and post-program outcomes for AAI apprentices and pre-apprentices; an employer return-on-investment (ROI) study to document the costs to employers and benefits of registered apprenticeship programs; and a pilot test of a strategy to encourage employers to adopt registered apprenticeship to assess the implementation and outcomes of a consultative sales approach to employer recruitment by two AAI grantees). Separate from the evaluation, there is a TA Report which discusses lessons learned from the Initiative.
Three reports comprised the implementation sub-study and the AAI Evaluation included five topical issue briefs. See the accordion below for further information.
Across the AAI sub-studies and briefs, analyses of key data sources included reviews of grantee applications and documents; site visits with grantees, employers and other grantee partners; surveys with grantees, employers, and apprentice participants; apprenticeship data reported to DOL; quarterly wage records; and publicly available data.
Final Reports, Associated Issue Briefs and Infographs
Other Resources for Information – Grants and Evaluations