What is a Disability?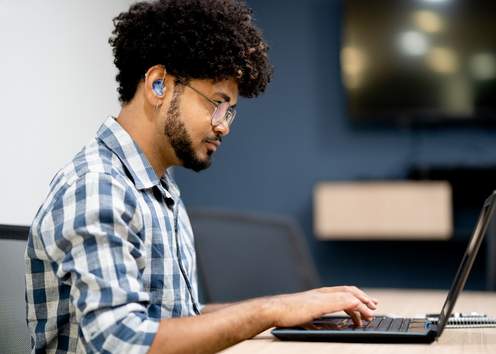 According to the Americans with Disabilities Act, a person with a disability is someone who:
has a

physical or mental impairment

that substantially limits one or more major life activities,

 

has a

history or record of such an impairment

(such as cancer that is in remission), or

 

is

perceived by others as having such an impairment

(such as a person who has scars from a severe burn).
Examples of disabilities, as listed in the Equal Employment Opportunity (EEO) Commission's regulations, include but are not limited to, blindness, deafness, cancer, diabetes, epilepsy, autism,
cerebral palsy, HIV/AIDS, schizophrenia, muscular dystrophy, bipolar disorder, major depression, multiple sclerosis, missing limbs or partially missing limbs, post-traumatic stress disorder, obsessive-compulsive disorder, impairments requiring the use of a wheelchair, and intellectual disability.
These are merely examples. Refer to the Equal Employment Opportunity Commission's disability discrimination page for additional information.
What Do the Apprenticeship EEO Regulations Say about Individuals with Disabilities?
What Do the Apprenticeship EEO Regulations Say about Individuals with Disabilities?
The regulations describe responsibilities of Registered Apprenticeship (RA) program sponsors to ensure apprentices and apprenticeship applicants with disabilities receive equal employment opportunity.
RA program sponsors with five or more apprentices must invite all apprentices and applicants for apprenticeship to voluntarily self-identify whether they have a disability. Voluntary Disability Disclosure Form 671 to self-identify is quite simple. Apprentices and applicants merely indicate:  Yes, I have a disability; No, I do not have a disability; or I do not wish to answer on the form. The form does not ask individuals their specific type of disability.
Sponsors must offer the opportunities for apprentices and applicants to self disclose: at the time of application, once hired into the program but before they begin apprenticeship, and annually.
While self-disclosure is voluntary, an individual's disability status must be kept completely private and can not be used against the individual in any way. Additionally, individuals can't be forced to disclose their disability.
Information For Apprentices or Applicants with Disabilities
Every day, individuals with disabilities go to work as apprentices in all sectors of the economy, and businesses seek opportunities to increase and diversify their workforces to tap into all available talent. The apprenticeship Equal Employment Opportunity (EEO) regulations help individuals with disabilities succeed in Registered Apprenticeship programs and provide businesses and other sponsors the tools necessary to promote their inclusion.
As an apprentices or applicant, know that sponsors have several tools and resources available to them. Sponsors should be well equipped with:
Information on recruiting, hiring, training, and retaining individuals with disabilities; and

Developed systems that guarantee you receive invitations to voluntarily disclose your disability status. 
Reasonable Accommodations
If you are an apprentice or applicant with a disability, you must meet the same qualifications and performance expectations as apprentices without disabilities. However, a reasonable accommodation may be needed to assist in meeting these requirements. Sponsors must provide reasonable accommodations, upon request, to applicants and apprentices with disabilities to allow them to perform the essential functions of the job.
A "reasonable accommodation" includes making existing facilities used by apprentices readily accessible to and usable by individuals with disabilities. The term also refers to other measures, such as job restructuring; part-time or modified work schedules; reassignment to a vacant position; acquisition of or modifications to equipment or devices; appropriate adjustment of or modifications to examinations, training materials, or policies; the provision of qualified readers or interpreters; and other similar accommodations.
Filing a Complaint
Any individual who believes he or she has been discriminated against on the basis of disability in an apprenticeship program has the right to file a written complaint with the agency that registered the apprenticeship program. Sponsors must notify apprentices and apprenticeship applicants of this right and of the procedures for filing complaints.
Information For Sponsors with Five or More Apprentices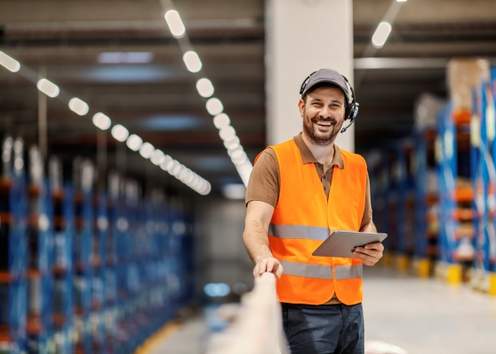 Sponsors must ensure that their outreach and recruitment efforts extend to all persons available for apprenticeship, including individuals with disabilities. The regulations establish a national aspirational goal that 7 percent of a sponsor's apprentices, for each major occupational group within the apprenticeship program, are to be qualified individuals with disabilities. This goal is not a quota; sponsors must not base employment decisions on an individual's disability status, and sponsors are not in violation of the regulations merely for falling short of the goal. Rather, the goal serves as a benchmark against which sponsors measure their inclusion of people with disabilities in their apprenticeships and as a tool to determine whether, and where, their practices may set up roadblocks to equal employment opportunity for individuals with disabilities. The 7 percent goal, effective January 18, 2019, applies to apprenticeship sponsors that are required to maintain affirmative action programs.
The information should be entered into RAPIDS or the sponsor's apprenticeship database (so it can be retrieved for the workforce analysis) and must be maintained in a confidential file, separate from apprentices' personnel files.
Compliance with the apprenticeship EEO non-discrimination requirements for individuals with disabilities will be assessed using the standards established in the Americans with Disabilities Act, Title I.
Learn more about sponsors' responsibilities for ensuring equal employment opportunity for apprentices with disabilities by reviewing the Partnership on Inclusive Apprenticeship's (PIA) Apprenticeship Equal Employment Opportunity Toolkit.
The apprenticeship EEO regulations apply to apprenticeship sponsors that are registered with the federal Office of Apprenticeship (OA) and to apprenticeship sponsors that are registered with State Apprenticeship Agencies (SAAs) that have enacted OA-approved language adopting the updated part 30 regulation.