Learn How All Apprentices Are Protected from Discrimination
The EEO regulations prohibit sponsors of Registered Apprenticeship Programs from discriminating on the basis of race, color, national origin, religion, sex, disability, age, sexual orientation, and genetic information. Visit the Protected Characteristics pages for details and to access resources on diversity in apprenticeship programs.
Learn How to File a Complaint
If you are an apprentice or apprenticeship applicant and believe that you are being or have been discriminated against on the basis of race, color, religion, national origin, sex, sexual orientation, age (40 or older), genetic information, or disability, that you have been retaliated against, or that your program is not following the Equal Employment Opportunity (EEO) standards, you can file a written complaint with the program's registration agency. The complaint must be filed within 300 days of the alleged discrimination or the alleged failure to follow the EEO standards.
Step One:
First, you need to know if your program is registered with the federal Office of Apprenticeship (OA) in the U.S. Department of Labor or with a State Apprenticeship Agency (SAA). Find out if your program is registered with the federal or a state government here.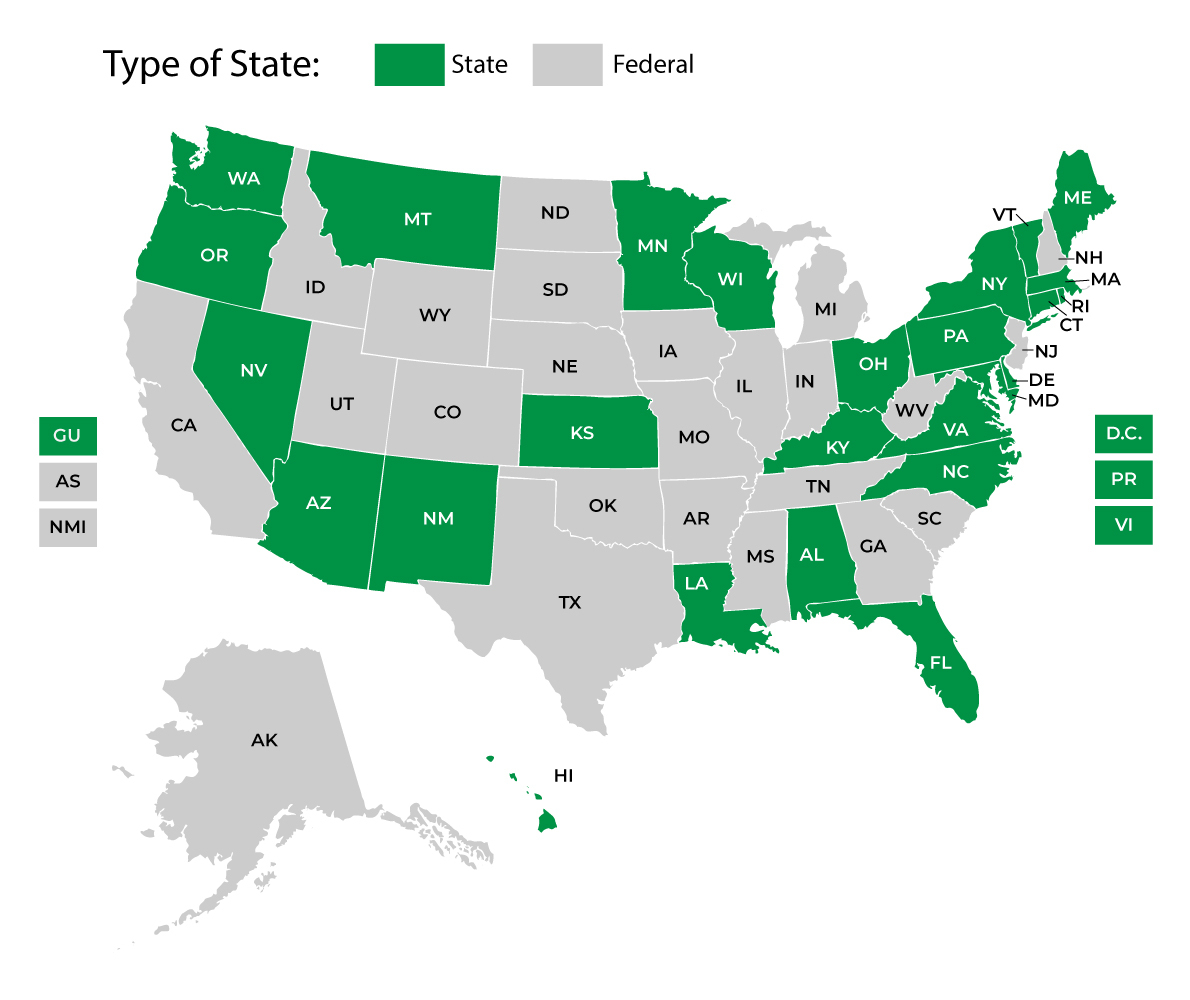 Federal
Alaska
Arkansas
California
Colorado
Georgia
Idaho
Illinois
Indiana
Iowa
Michigan
Mississippi
Missouri
Nebraska
New Hampshire
New Jersey
North Dakota
Oklahoma
South Carolina
South Dakota
Tennessee
Texas
Utah
West Virginia
Wisconsin
Wyoming
State
Alabama
Connecticut
Delaware
Florida
Hawaii
Kansas
Kentucky
Louisiana
Minnesota
Montana
Nevada
New Mexico
New York
North Carolina
Ohio
Oregon
Pennsylvania
Rhode Island
Vermont
Virginia
Washington
District of Columbia
Puerto Rico
Virgin Islands
Guam
Step Two:
For programs registered with the federal Office of Apprenticeship in the U.S. Department of Labor, here are the steps to follow:
Fill out the Complaint Form or write up your complaint in your own words. If you write up your complaint, be sure to include all of the information requested on the Complaint Form.
Sign the form or your written statement.
Either:

Scan the document and email it to ApprenticeshipEEOcomplaints@dol.gov.

Or

Mail it to:
U.S. Department of Labor Office of Apprenticeship
200 Constitution Avenue, NW
Washington, DC 20210
Attention: Apprenticeship EEO Complaints

Note: Due to COVID-19, you are encouraged to email the complaint to ApprenticeshipEEOcomplaints@dol.govto ensure timely receipt of the complaint.
Step Three:
For programs registered with a State Apprenticeship Agency: Visit the website for that agency or contact the person listed as your state's contact on the State Apprenticeship Agency list, and follow the state-specific EEO complaint procedures
Step Four:
In addition to filing a complaint with the appropriate apprenticeship registration agency, your program may also be covered by anti-discrimination laws enforced by the Equal Employment Opportunity Commission (EEOC) and/or a State or local fair employment practices agency. These laws may authorize greater remedies for discrimination than the apprenticeship regulations do. Find out where and how to file a charge of employment discrimination with the EEOC here; the page for each EEOC office contains information about State and local fair employment practices agencies. Or, you may begin the process by contacting EEOC at 1-800-669-4000.