The 90-Day Trucking Apprenticeship Challenge kicks off on December 16 and seeks to promote the apprenticeship model as a solution to get more well-trained drivers on the road. The Challenge asks employers who are ready to step up to commit to accelerating the development of new apprenticeship programs and help expand existing ones through new employer and labor partnerships to support recruitment, retention and return on investment in the trucking industry. View the fact sheet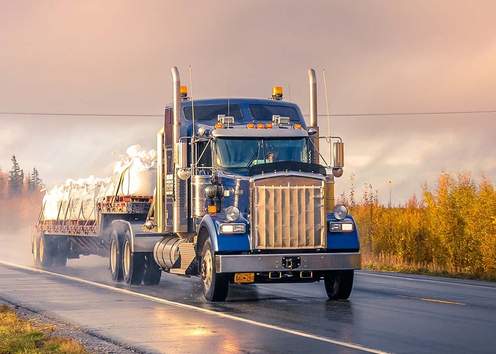 What is the 90-Day Trucking Apprenticeship Challenge?
The U.S. Department of Labor is partnering with the White House and U.S. Department of Transportation to address the trucking industry's current job openings and longer-term job quality and retention issues. The Challenge seeks to:
Build awareness of the power of the apprenticeship model across the trucking and transportation sector as a strategy to serve workers and employers.
Secure commitments from employers, industry associations, labor partners and other intermediaries to increase apprentice slots by starting and growing programs.
Accelerate the sponsor uptake process and time to hire for new apprentices.
Demonstrate the potential of the apprenticeship system to drive program expansion in targeted sectors.
How Can Employers and Labor Partners Get Involved?
Sign onto existing apprenticeship programs or start new ones.

Grow or replicate existing apprenticeship programs across markets.
How Can Industry Associations Get Involved?
Engage your members to sign on to existing national apprenticeship programs.

Identify and work with interested members to develop new pilot programs.

Develop and sponsor a new, association-level apprenticeship program for your members.
Ready to Join the Challenge?
Transportation Resources
Learn more about apprenticeship in the transportation industry
View more
Partner with FASTPORT
DOL's Transportation and Logistics Intermediary can help you start or grow a program
View Fact Sheet
Learn More
Contact the Office of Apprenticeship for more information
Email Us
JOIN THE 90-DAY TRUCKING APPRENTICESHIP CHALLENGE
Express interest in starting or expanding new trucking apprenticeship programs.
Express Interest