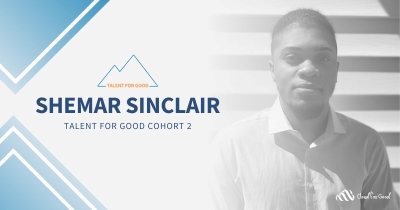 Many organizations today, across a wide range of sectors and business lines, are turning to Salesforce to fuel innovation.  While these tech adopters typically see tremendous returns on these investments, some are hitting roadblocks as they attempt to build teams with the right people, possessing the right skills, capable of operating such technology. 
Talent for Good, a multi-faceted Salesforce training program from Cloud for Good, seeks to lift the burden off organizations experiencing such staffing challenges.  As the only Salesforce Registered Apprenticeship program recognized by the U.S. Department of Labor, Talent for Good helps to cultivate a skilled, sustainable pipeline of Salesforce System Administrators, Business Analysts, and Developers that are contract-to-hire ready.  Talent for Good apprentices undergo an immersive training program, all while being paid and receiving access to Cloud for Good employee benefits, before being assigned to work with Cloud for Good clients once the training has been completed. 
Shemar Sinclair, a member of the second Talent for Good cohort, sought to better himself after realizing his career path wasn't lining up with his professional goals and aspirations.  Prior to joining Talent for Good, Sinclair worked as the store manager for a storage company.  As a recent computer information systems graduate, Sinclair was still deciding on what direction to take his budding career when a new pathway suddenly became illuminated. 
Publish Date: 09/28/2023