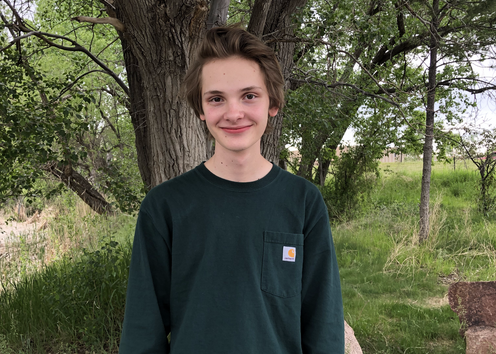 Sayer Hendrickson, the youngest apprentice in CyberWyoming's Department of Labor approved Cybersecurity Technician Registered Apprenticeship, is also the first to graduate from the program.
"In cybersecurity's ever growing climate I am grateful to have been provided a brand new set of 'tools under my belt' that I'm already experiencing the benefits of," said Sayer.
Sayer, a Casper native who entered the program in January of 2020 at 19 years old, works for CMIT Solutions.
CyberWyoming sponsors two Department of Labor approved Registered Apprenticeship programs: IT Specialist, for entry level professionals, and Cybersecurity Technician, for more advanced employees. The apprenticeship training programs were developed in 2017 and 2018 and have now been adopted by other organizations nationwide.
The CyberWyoming Registered Apprenticeship programs are free for any employer willing to technically mentor a new professional. As a part of the program, CyberWyoming requires each apprentice to undergo soft skills training on such topics as strategic planning for tech to conflict management and more.  
Click here to read the full article from CyberWyomin
Publish Date: 11/29/2022