"The Advisory Committee on Apprenticeship welcomes the diverse views of industry and stakeholders across the national apprenticeship system to expand and strengthen Registered Apprenticeships. The Department of Labor looks forward to leveraging the expertise of committee members to continue to ensure U.S. workers have access to high-quality, good-paying jobs."

Acting Assistant Secretary for Employment and Training Brent Parton
Stay in the Know
View the ACA Meetings page to check for upcoming meetings and explore material and recordings of past meetings.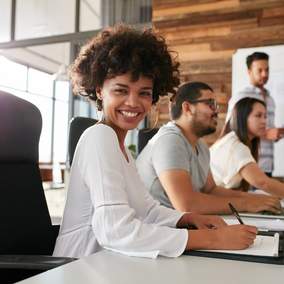 Additional Information
The ACA is authorized by the National Apprenticeship Act (the Fitzgerald Act), 29 U.S.C. S0a, which permits the Secretary of Labor (Secretary) to appoint a national advisory committee to serve without compensation. The ACA is a discretionary Committee established by the Secretary in accordance with the provisions of the Federal Advisory Committee Act (FACA), as amended 5 U.S.C., App. 2, and its implementing regulations (41 CFR 101-6 and 102-3).
Interested in understanding prior ACA accomplishments? Learn more on WorkforceGPS.
HAVE QUESTIONS?
For further information, please contact the Office of Apprenticeship by clicking the "Send Email" button below, or by phone at (202) 693-2796.
SEND EMAIL