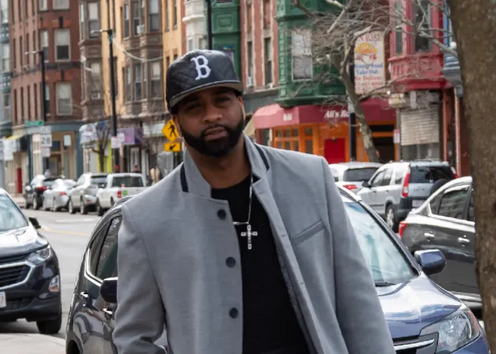 Brandon Cooley is driven by a lifelong goal to provide the financial and emotional security to his family that he missed in his own youth. 
With Black Americans representing just 7% of tech employees, Brandon took the path less followed and a leap of faith into the cyber security world through the UST Xpanxion Registered Apprenticeship program — a global paid Registered Apprenticeship program that trains women, minorities, and veterans to become technologists. Though Brandon had no knowledge of cyber security, he completed the program in a near-record four months with an impressive 560 hours of training under his belt. Upon graduation, Brandon began hands-on experience and, soon later, a full-time position as a Cyber Security Analyst with one of the largest retail office equipment chains in North America: Staples.  
Five years later, Brandon is still thriving at Staples as a Tier II Cyber Security Analyst, where he holds the critical responsibility of safeguarding networks against potential cyber threats and breaches within the organization. The UST Xpanxion Step IT Up Cyber Security Registered Apprenticeship program gave Brandon the soft skills, tools, and hands-on training he needed to unlock the path to his dream career in cyber security while serving as living proof to his son and family that despite societal barriers with determination it's possible to achieve the unexpected, and have a significant, positive impact on society and their environment
"A lot of people don't know about IT (Information Technology), especially coming from my background. I rarely see people that look like me in this field." 
Learn more about Brandon Cooley's experience as he shares his own story here.
Learn more about Xpanxion's Step IT Up America program and how to apply here.
Publish Date: 03/19/2023