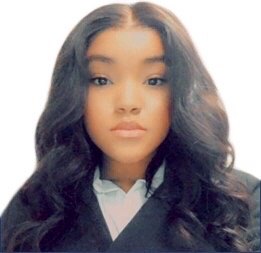 Faith Weems discovered CivilianCyber's Cybersecurity Registered Apprenticeship program through Radford University. After earning a bachelor's degree in political science, Faith knew she wanted to pursue a challenging and fulfilling career. She was interested in the information technology (IT) sector, and Bobby Keener from CivilianCyber was able to assist her with entering a Registered Apprenticeship in March of 2021.   
The year-long Registered Apprenticeship (RA) program was just the challenge that Faith was looking to take on. She noted the curriculum was rigorous, especially because she did not have a background working in IT. Still, Faith persevered and built the confidence to complete the program working as an Engineering Program Compliance Coordinator at Moog, Inc., located in Radford, VA. Faith stated that it was "like learning a brand-new language" when she first began her Registered Apprenticeship and worked diligently to develop the same lexicon and skills as her colleagues.  
Faith now feels that she has the foundation to pursue a master's degree and hopes to continue learning and pursuing opportunities for advancement. Additionally, she voiced the importance of lifelong learning in the IT industry sector due to the frequent changes and plans to continue learning alongside a changing technological landscape. Regarding Registered Apprenticeship, Faith noted that her own experience changed her life. For those considering Registered Apprenticeship opportunities in the future, Faith said, "it may be scary and quite challenging, but my best advice is GO FOR IT! It will only benefit you on all fronts, personally and professionally, in the long run." 
Publish Date: 09/28/2023