Where Are You on Your Path to Apprenticeship?
Are you a member of the military or veteran looking for a new employment opportunity? Apprenticeship is a unique and rewarding pathway to developing workplace and technical skills
Active Duty
Check out the United Services Military Apprenticeship Program (USMAP) that allows active-duty service members to improve technical skills and fulfill apprenticeship requirements.
Separating Soon
DoD Skillbridge matches transitioning service members, within 180 days of separation, with civilian job and employment training, including apprenticeships. 
Veteran
Looking for a civilian career? Continue browsing below or use our Apprenticeship Finder to discover apprenticeship opportunities.
Apply Your GI Bill Benefits To a VA Approved Apprenticeship
Post 9-11 GI Bill eligible veterans
If you are eligible, your GI Bill benefits can provide a monthly housing allowance and stipend for books and supplies in addition to your registered apprenticeship wages.
Montgomery GI Bill eligible veterans
If you are eligible, you may receive up to 36 months of education benefits.
GI Bill Benefits Approved
If you're a veteran employed in a registered apprenticeship program, ask your employer if the program is "GI Bill Benefit Approved". If you have questions about GI Bill Benefits, visit the VA's eBenefits website or call 1-800-827-1000 (Monday through Friday, 8:00 a.m - 9:00 p.m. Eastern Time).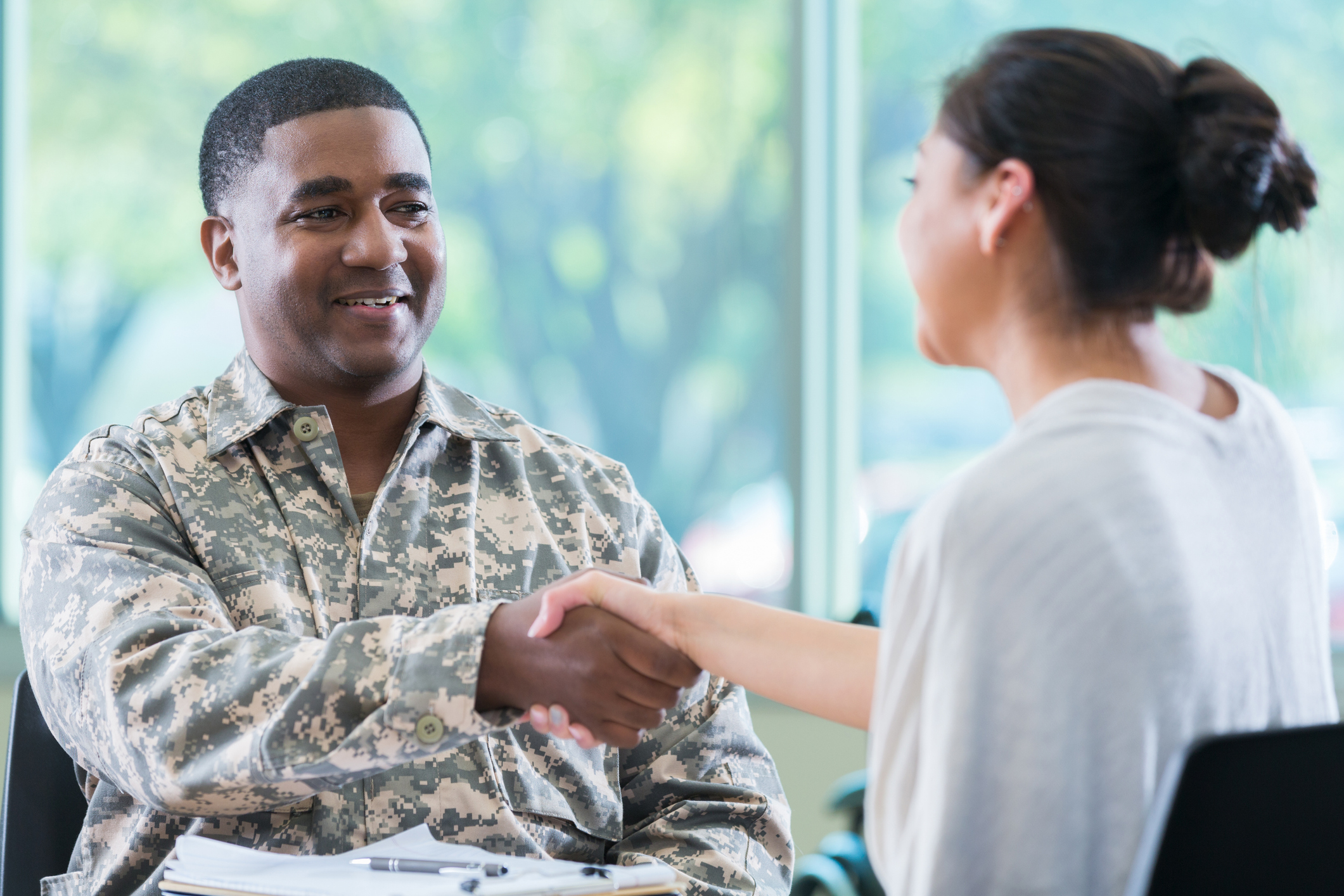 Start a Conversation to Learn More About Apprenticeship
Are you exploring different employment path post-separation? Fortunately, there are resources available to help you explore if apprenticeship is right for you and people willing to talk about what's next.
What's My Next Step?
Link your interests to related careers and apprenticeship opportunities.
Design Your Resume
Access your military records including service history, military training, education, credentials, and awards to begin crafting your civilian resume.
Get In-Person Help
Check out our Apprenticeship Partner Finder to find an American Job Center near you where you can meet with a veteran representative.