Cybersecurity is a critical industry that protects our most important and private information. However, there is a severe shortage of qualified cybersecurity workers, especially with today's constantly changing cybersecurity needs [1]. Apprenticeship is your proven solution for recruiting, training, and retaining world-class cybersecurity talent. In 2020, there were 2,716 registered apprentices in cybersecurity occupations, increasing over 600% in the last nine years [2].
"Our cybersecurity apprenticeship programs are perfectly situated to help us attract candidates while lowering the barriers of time and cost associated with traditional "on the job" training. We have definitely seen a competitive edge in having a pool of passionate people on a path to improvement and success."

-Chris Dunn, CEO & Founder, Covered 6
High Demand Apprenticeship Occupations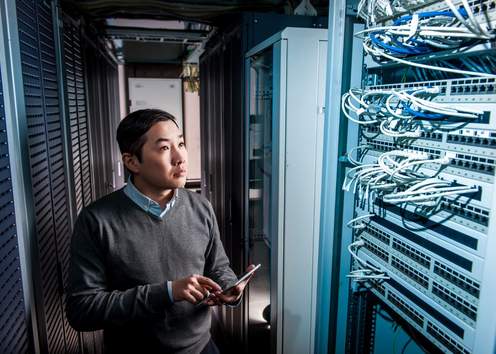 To explore more apprenticeship occupations in the Information Technology industry, view our Occupation Finder. 
Cybersecurity Resources
[1] http://s3.eu-central-1.amazonaws.com/displaycase.akylleez/infogr8/cyberseek/3192-CyberSeekFlyer-FINAL-online.pdf
[2] The numbers represent apprentices from multiple industries in cybersecurity related occupations.