For more than 50 years, Federal law has protected workers from discrimination based on national origin - that is, from discrimination based on place of origin or on membership in a particular national origin (ethnic) group. The apprenticeship Equal Employment Opportunity (EEO) regulations also prohibit sponsors from discriminating against apprentices or applicants for apprenticeship programs on the basis of national origin, and require sponsors to take other proactive steps to ensure equal employment opportunity.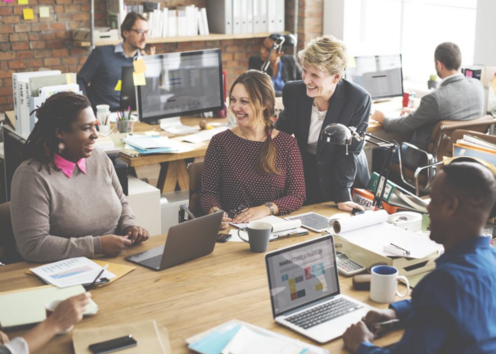 Frequently Asked Questions
National origin discrimination involves treating apprentices or applicants for apprenticeship differently because they are from a particular country or part of the world, or because they are or appear to be of a certain ethnic background (whether or not they are). National origin discrimination can also involve treating people unfavorably because they are married to, or associate with, a person of a particular national origin. Individuals cannot be denied equal employment opportunity because of their birthplace or ancestry, or because of the culture or linguistic characteristics associated with their ethnic group. Adverse treatment because an individual is Native American or a member of a particular tribe is an example of national origin-based discrimination.

While national origin is separate from citizenship or immigration status, employment discrimination based on citizenship status may be unlawful national origin discrimination if it has the purpose or effect of discriminating based on national origin.

The apprenticeship EEO regulations prohibit discrimination on the basis of national origin in every aspect of apprenticeship programs - recruiting, hiring and advancement; wages and benefits; work assignments; discipline, layoffs and discharge; provision of related instruction; and any other term, condition or privilege of employment or apprenticeship.

Harassment on the basis of national origin is a form of discrimination under the apprenticeship EEO regulations. Unwelcome workplace harassment based on a protected characteristic, such as national origin, is unlawful when acceding to or tolerating it is made a condition of employment, or when it creates an intimidating, hostile or offensive working environment that interferes with the individual's work performance. Sponsors are responsible for preventing or promptly correcting unlawful harassment on the basis of national origin by supervisors, journeyworkers, co-workers and/or other apprentices, and customers. More information on the prevention of harassment can be found on the Anti-Harassment Training Resources page .

Apprentices also have the right to be free from intimidation and retaliation for opposing national-origin discrimination or for participating in inquiries into such discrimination in their workplace.

For affirmative action purposes, apprenticeship sponsors must maintain certain demographic information about applicants and apprentices, including national origin, so that they can analyze and monitor the composition of their apprenticeship workforces. One way to obtain this information while also guarding against discriminatory employment actions is to use a separate form to gather it from applicants, and to keep the information about an applicant's national origin separate from the information that will be the basis for hiring and other employment decisions. In addition, sponsors may obtain information about each apprentice's national origin from the Program Registration and Apprenticeship Agreement form (OMB #1205-0223, ETA Form 671 ), Apprentice Registration - Section II, which each apprentice must complete upon entering the program and which sponsors must report to the Office of Apprenticeship.

A sponsor may not base any employment decision on an apprentice's accent, unless the ability to communicate in spoken English is required to perform job duties effectively and the apprentice's accent materially interferes with that job performance. Similarly, an English-language fluency requirement is only permissible if it is required for effective performance on the job, and an English-only rule is only permissible if it is necessary to promote safe and efficient job performance or safe and efficient business operations.