When you're ready, you're ready. Why wait years to gain skills and unleash your potential when you can start now? Become an apprentice to get started in the career you're planning for, today.
What is Apprenticeship?
Apprenticeship is an industry-driven, high-quality career pathway where employers can develop and prepare their future workforce, and individuals can obtain paid work experience, classroom instruction, and a portable, nationally-recognized credential.
PAID JOB
Earn a competitive wage from day one
EDUCATION
Gain knowledge from on-the-job learning and job-related classroom training
CREDENTIALS
Earn a portable credential within your industry
Why Become an Apprentice
Through an apprenticeship program, you can obtain paid, relevant workplace experience while acquiring the skills and credentials that employer's value. 94% of apprentices who complete an apprenticeship retain employment, with an average annual salary of $70,000. Learn more about the benefits of apprenticeship for career seekers and prospective apprentices.
Paid Job
Earn as you learn with a guaranteed wage increase as you develop new skills
Credentials
Receive an industry-recognized and nationally-portable credential 
Jumpstart Your Career
Ease the transition from school to career by working and learning at the same time
Education
Gain workplace-relevant skills in the field of your choice through on-the-job learning
Degree Potential
Get academic credit towards a college degree for the skills you learn while avoiding student debt
Mentorship
Connect with mentor(s) in your chosen industry who can help you advance your career
Apprenticeship opportunities are offered through an employer or the program sponsor.
To become an apprentice, search for an opportunity using our Apprenticeship Finder and apply directly with the employer or the program sponsor.
Questions about a specific opportunity? Contact the employer or the program sponsor for more information.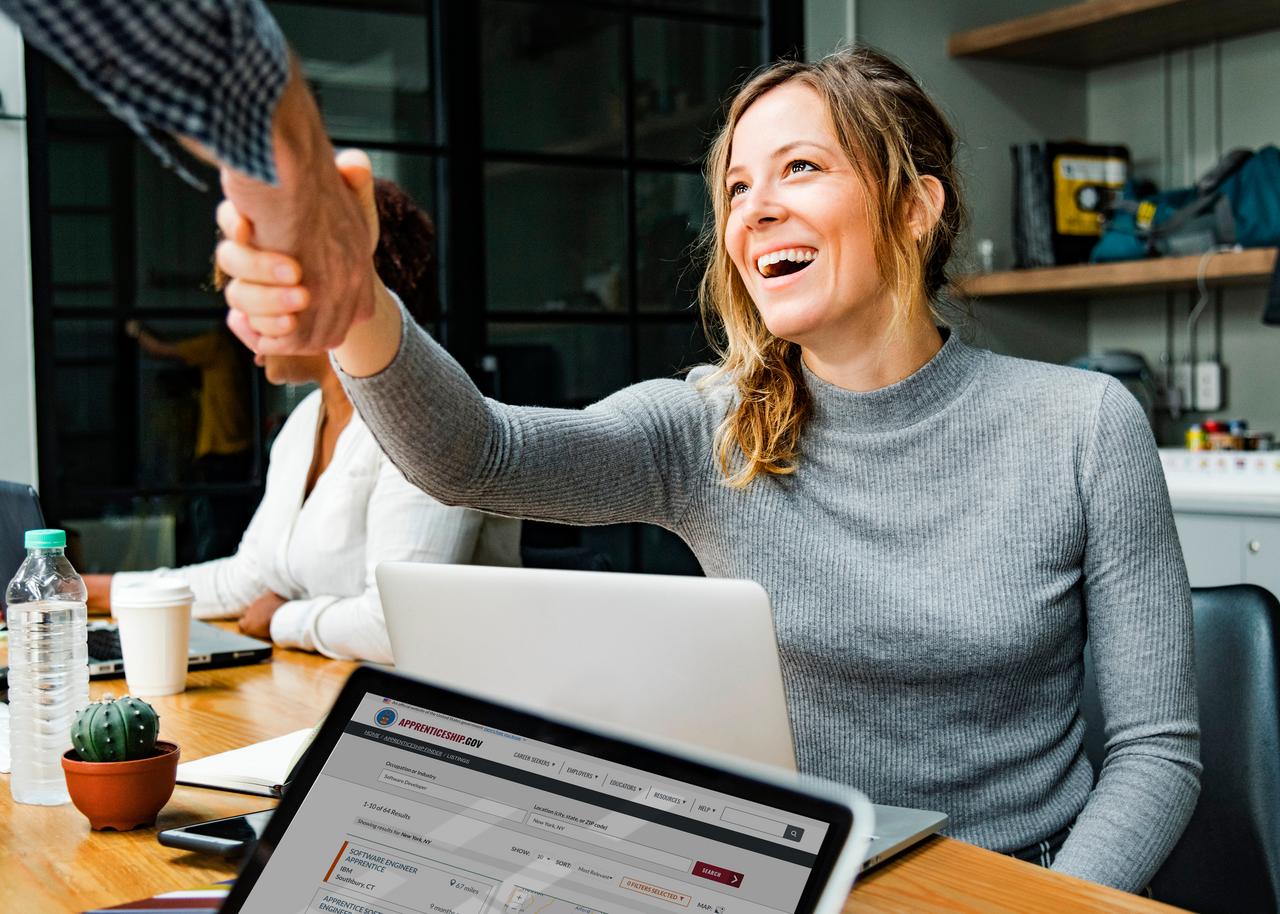 START YOUR CAREER
Ready to jumpstart your career in a high demand field? Find your desired opportunity using the Apprenticeship Finder.
FIND AN APPRENTICESHIP