What is National Apprenticeship Week?
National Apprenticeship Week (NAW) is a nationwide celebration that brings together business leaders, career seekers, labor, educational institutions, and other critical partners to demonstrate their support for apprenticeship. NAW also provides apprenticeship sponsors with the opportunity to showcase their programs, facilities, and apprentices in their community. The week-long celebration highlights the benefits of apprenticeship in preparing a highly-skilled workforce to meet the talent needs of employers across diverse industries. NAW 2020 was held on November 8-14, 2020.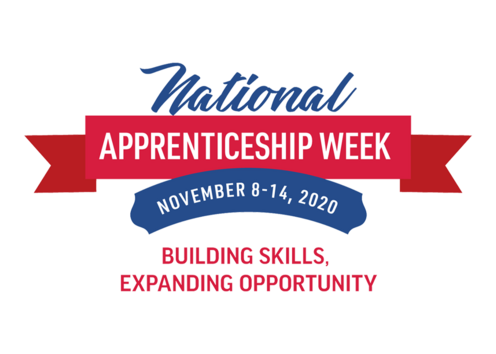 National Apprenticeship Week 2020 Events and Proclamations
Share With Us
Follow the U.S. Department of Labor (DOL) and tag us in photos as you prepare for and host future NAW events.