Welcome to Apprenticeship.gov
Apprenticeship.gov is the one-stop source to connect career seekers, employers, and education partners with apprenticeship resources. Discover apprenticeships across industries, how programs are started by employers, and how to become an apprentice.
BECOME AN APPRENTICE
I'M A CAREER SEEKER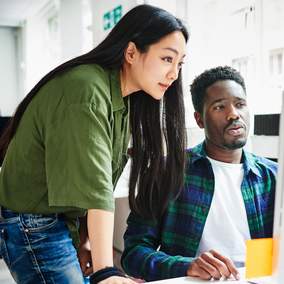 Jump start your future, hone your craft, learn from the pros, and build your career through apprenticeship.
START A PROGRAM
I'M AN EMPLOYER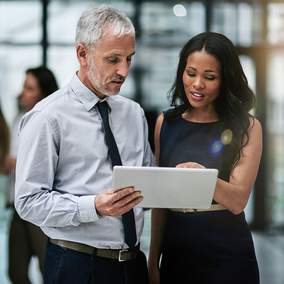 Create your future workforce, improve productivity, and reduce turn-over with a high-quality apprenticeship program.
ENGAGE EMPLOYERS AND STUDENTS
I'M AN EDUCATOR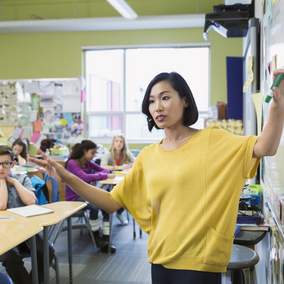 Introduce a fast-track path to student employment in high-demand careers.
Did You Know?
Apprenticeship has a proven track record of producing strong results for both employers and workers. Apprenticeship programs offer access to hundreds of occupations, in high-growth and emerging industries.
600,000+
Active Apprentices Across the Nation
$77K
Average Starting Salary
Average starting salary after an apprentice completes an apprenticeship program
93%
Employment Retention
Percentage of apprentices who retain employment after apprenticeship completion
$300K+
Lifetime Earning Advantage
Apprentice graduates earn more over their lifetime compared to peers who don't
Stay in the Know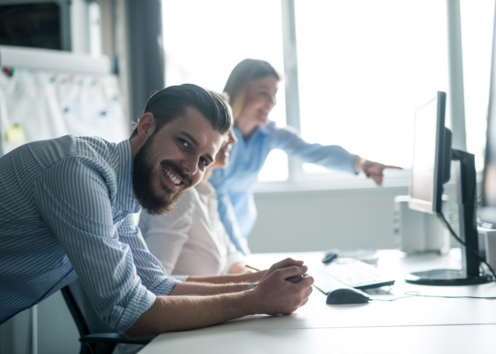 Looking to see who is innovating in apprenticeship? Visit our investments section to learn about current grant and contract awards, and new opportunities you can apply to! You can also check-out our State Tax Credits and Tuition Support, and Workforce Innovation and Opportunity information to learn how the U.S. Department of Labor and state agencies are supporting apprenticeship expansion and innovation.
In The News
U.S. Senate passes bipartisan bill to boost Cybersecurity Job Training at HBCUs
The senate passed a bill that would provide funding to Historically Black Colleges and Universities to boost cybersecurity job training programs.Read More
Several years ago, Aon began to rethink its traditional practice of requiring a college degree for several of its entry-level positions. 
UCCS has partnered with Calhan School District to offer a new K-12 Teacher Apprenticeship program.
Registered Apprenticeship Programs are a tool for economic recovery, create pathways into in demand careers, and a powerful model that helps employers